WHAT`S MMC
MMC (Metal Matrix Composites) is a composite material which realized better properties by combining base metal and ceramics reinforcement material.
It is a material that can respond to various customers' demands such as raise the rigidity without changing shape and weight, reduce weight while maintaining rigidity, or have excellent heat dissipation properties, etc.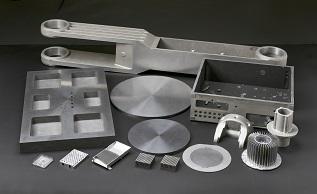 Combination of base metal and reinforcement ceramics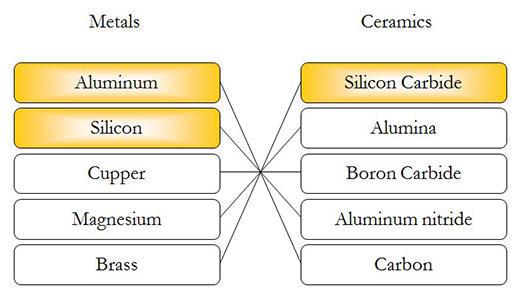 In addition, various physical properties can be realized by the combination material and blending ratio.
Features
Lightweight(Equivalent to aluminum, 1/3 of cast iron)
High rigidity(1.8times of aluminum , higher than cast iron)
Hard to crack (Increased fracture toughness against ceramics)
Low thermal expansion
High thermal conductivity
Supports sizes larger than ceramics
High vibration damping