Al/SiC(Casting)
ーSA301/SA401-
SA301 and SA401 are composite materials containing SiC ceramic particles in an aluminum alloy. Components made of these materials can be manufactured using the casting methods of sand mold casting and die casting. Aluminum castings, iron castings can be replaced without changing the shape.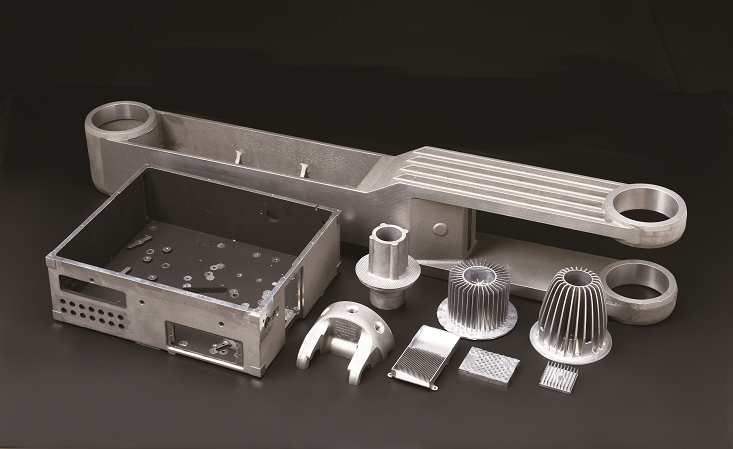 Compared with aluminum
With lightness equivalent to aluminum, has a Young's Modulus of 1.8times that of aluminum.
Reduce the thermal expansion to 60% and increase the thermal conductivity.
Compared with cast iron
With the rigidity higher than cast iron and lightless of about 1/3.
The thermal conductivity is improved to three times.

Just by changing the material of the parts to SA301, the performance of the device will be dramatically improved.
Such a good thing
When combined with existing parts, will not it cause deformation or distortion due to thermal expansion difference?
SA301 has a thermal expansion close to that of metal (stainless steel or carbon steel).
Features
Lightweight : About 1/3 of cast iron!
High rigidity : About 1.8 times of aluminum !
Low thermal expansion : Harder to stretch than aluminum!
High thermal conductivity : Higher than aluminum!
Applications
Tables for LCD manufacturing equipments of more than 2m size.
High speed parts for chip mounters
Machine tool parts (Application example below!)