Al/SiC(Infiltration Method)
ーSA701ー
SA701 is a composite material in which a porous body of SiC is infiltrated with aluminum. Manufactured by the pressure infiltration method.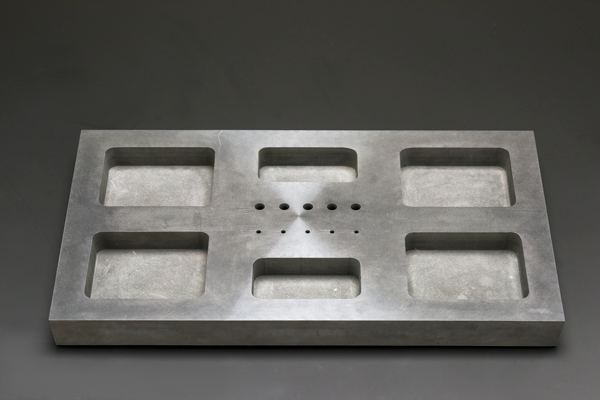 Compared with
aluminum
With lightness equivalent to aluminum,has a Young's modulus of more than 4 times that of aluminum.
Reduce the thermal expansion to 1/3 or less and increase thermal conductivity.
Compared with SUS
With lightness of 1/3 to SUS and the Young's modulus is increased by 20%.
Reduce the expansion to 40% and increase the thermal conductivity by 10 times.

Just by changing the material of the parts to SA701, the performance of the device will be dramatically improved.
Compared with ceramics(Al2O3)
It is easy and inexpensive to make larger parts than ceramics.
Containing aluminum in ceramics, making it hard to break (Fracture toughness doubled), and making handling easier.
Features
Lightweight : Equivalent to aluminum!
High rigidity : 1.2times of SUS!
It is possible to make larger parts than ceramics.
Ceramics parts are usually 1m × 1m or so→Large size of 1.5m × 1.5m or more is possible!
Fracture toughness upper than ceramics
Wear Resistance upper than metal
Applications
Tables for LCD manufacturing equipments of 2m size
Transport hand parts(LCD、Semiconductor)
Wear resistant parts(Liner parts for Jet mill )
Heat sinks